Reality Reimagined: Trigger XR x Duran Duran
Trigger XR and the Snapdragon Spaces team wanted to invent a new and unique way for fans to enjoy and engage with Duran Duran's music in the new medium. We sat down with Jason Yim, Trigger XR CEO to learn more about his company and the joint project.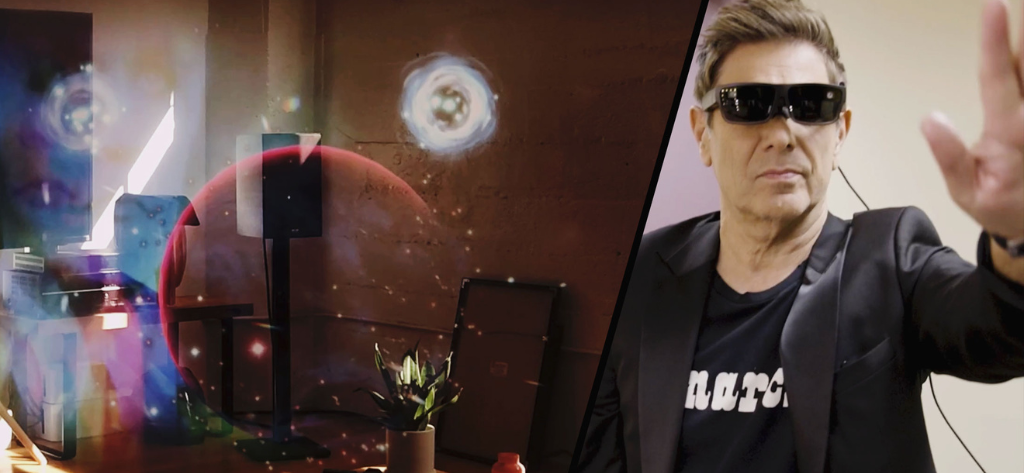 The mission
Trigger XR is one of the world's most experienced agencies in augmented reality and mixed reality. We started as a digital agency focused on film marketing. In 2009 we created our first augmented reality campaign for Sony's "District 9". And in 2012, we became Qualcomm's showcase developer for their mobile AR platform – Vuforia, when it was still under R&D. Together, we have worked on legacy brands such as American Apparel, LEGO, Sesame Street, and McDonald's. In 2016 we fully focused on XR and have amassed over 300,000 hours in the discipline.
We believe XR will change how we interact with the world and redefine the human/digital experience. We aim to become the premier full-service XR and metaverse solution provider and help the world's top brands reinvent their customer experiences for the new 3D world. And our mission is to invent XR and metaverse solutions that perform and scale for the world's top brands by mastering broad capabilities built upon deep technology partnerships.
Creating "Reality Reimagined" experience
Qualcomm Technologies, Trigger XR, and Duran Duran partnered to produce an interactive XR music experience — Reality Reimagined — using Lenovo ThinkReality A3 AR glasses and launched it at the Qualcomm Technologies' annual Snapdragon Summit in 2022. Smart glasses enable an immersive experience that transforms the spaces around the users into a virtual galaxy using AR and spatial audio. The experience, powered by Snapdragon Spaces™ SDK, blends the real world with the surreal and draws inspiration from Duran Duran's musical future and past. The result is an out-of-this-world experience that takes fans on a journey into a futuristic galaxy and introduces a new layer of immersion to the music experience.
The Trigger XR team was highly honoured and excited to collaborate with Duran Duran directly, especially Nick Rhodes, the band's de facto CTO. Working with Qualcomm Technologies' solutions, our collective goal from the beginning was to create a musical experience in HMD that was completely different from any other form of media. The band encouraged us to design an augmented reality experience that allowed fans to manipulate their music through musical stems and a custom sound design that was spatially interactive.
Using Snapdragon Spaces to bring ideas to life
We wanted to give the fans agency in the experience and make the music and experience spatial to play to the strengths of AR. We wanted to showcase the advantages of HMD by using hand tracking as the primary interaction. The ultimate goal was to inspire the fans to explore more songs, uncover more bands in this format, and experiment with HMDs in general.
Process and challenges when creating for headworn AR
Every project starts with a research and strategy phase. With HMDs, it's critical to set technical parameters early that factor in the hardware capabilities of the specific headset, and because Snapdragon Spaces is evolving so quickly, that factors in the future capabilities of the software. The Trigger XR and Snapdragon Spaces teams then worked hand-in-hand with Duran Duran, a technologically innovative band, to conceptualise an experience that would genuinely surprise and engage their loyal fans.
The design phase is also unique for HMD projects because most creation tools are 2D screen-based. However, we've found that starting designs in the headset is critical to establishing good UX down the road. We use Shapes XR , a VR and AR design tool, to sketch the initial UX and visual UI. This tool helps our teams quickly understand field-of-view limitations and how content feels spatially. This early work becomes the foundation we build upon using our standard desktop-based design workflow.
The goal was to iterate as quickly as possible, make technical changes, and stress test those modifications "in the headset" to see what worked comfortably with the band. An idea may sound fun on paper, but until it is actually tested with the core band members, it's impossible to know.
AR experience highlights:
The Snapdragon Spaces SDK allowed us to develop a project for music fans to listen to and interact with their favourite music. Using the Hand Tracking feature, users can play and use the instruments the Duran Duran band used in their famous song "Planet Earth." By tapping the so-called "Nodes" inside the experience, users can not only toggle instruments on/off but also change the instrument's sound to Reverb or Echo. But that's not all – the nodes can also change the user's surrounding environment using particle effects and other nifty VFX. The experience turned out magical, unlike anything else out there.
"We've always been passionate about exploring exciting ways to merge our music with new technology. The augmented reality experience, created by Snapdragon Spaces and Trigger XR was interesting to us because it offers fans a new platform to experience our catalogue through sound and touch in an immersive and interactive virtual space.
This is just the beginning, and we are curious to see how this story develops."
– Duran Duran