Next-level AR workflows for creative professionals by Nomtek
Nomtek is a digital product development studio that explores new ways of innovating the workspace using XR. With their StickiesXR prototype, the company strives to make brainstorming and collaboration effortless and engaging.
"As a remote-first company, we often brainstorm online to develop concepts, ideas, and the direction we want to pursue. But remote workshops mean hours spent sitting in front of a computer and little movement," says Łukasz Kincel, Head of Innovation at Nomtek. The team started wondering how they can combine remote and on-site workshops. As a result, they integrated Snapdragon Spaces™ XR Developer Platform with trusted collaboration product such as Figma.
The idea was soon realized as StickiesXR. Currently compatible with Lenovo Think Reality A3 and Meta Quest Pro, StickiesXR transforms the traditional 2D FigJam workflow into an extended reality experience. The solution allows users to walk around the room and brainstorm with virtual sticky notes, just like one would do in the physical workspace. Thanks to Snapdragon Spaces Hand Tracking feature, notes can be easily manipulated, using natural gestures. StickiesXR also synchronizes notes in real time, making sure everyone in the team stays on the same page. Furthermore, Local Anchors feature allows the experience to realistically co-exist in physical environment. "Our intention was to bring immersive augmented reality work environments closer to creative professionals," Łukasz adds.
Leaning into the flexibility that smart glasses provide, StickiesXR gives users the freedom to move around while they work on ideas. Nomtek's goal is to empower distributed teams to collaborate efficiently across geographical constraints. The company hopes the FigJam prototype will boost creativity and help professionals increase their productivity – in the office or at home.
AR experience highlights:
Quick access. A virtual brainstorming session is just a few simple steps away – all it takes is to connect Lenovo A3 ThinkReality smart glasses to Motorola edge+ phone and launch the application.
Hand gestures. With Lenovo A3, users don't need to use external controllers — they use hand gestures to navigate.
Easy set up. StickiesXR integration uses an easy-to-add plugin. The setup is also simple: just enter a three-digit code.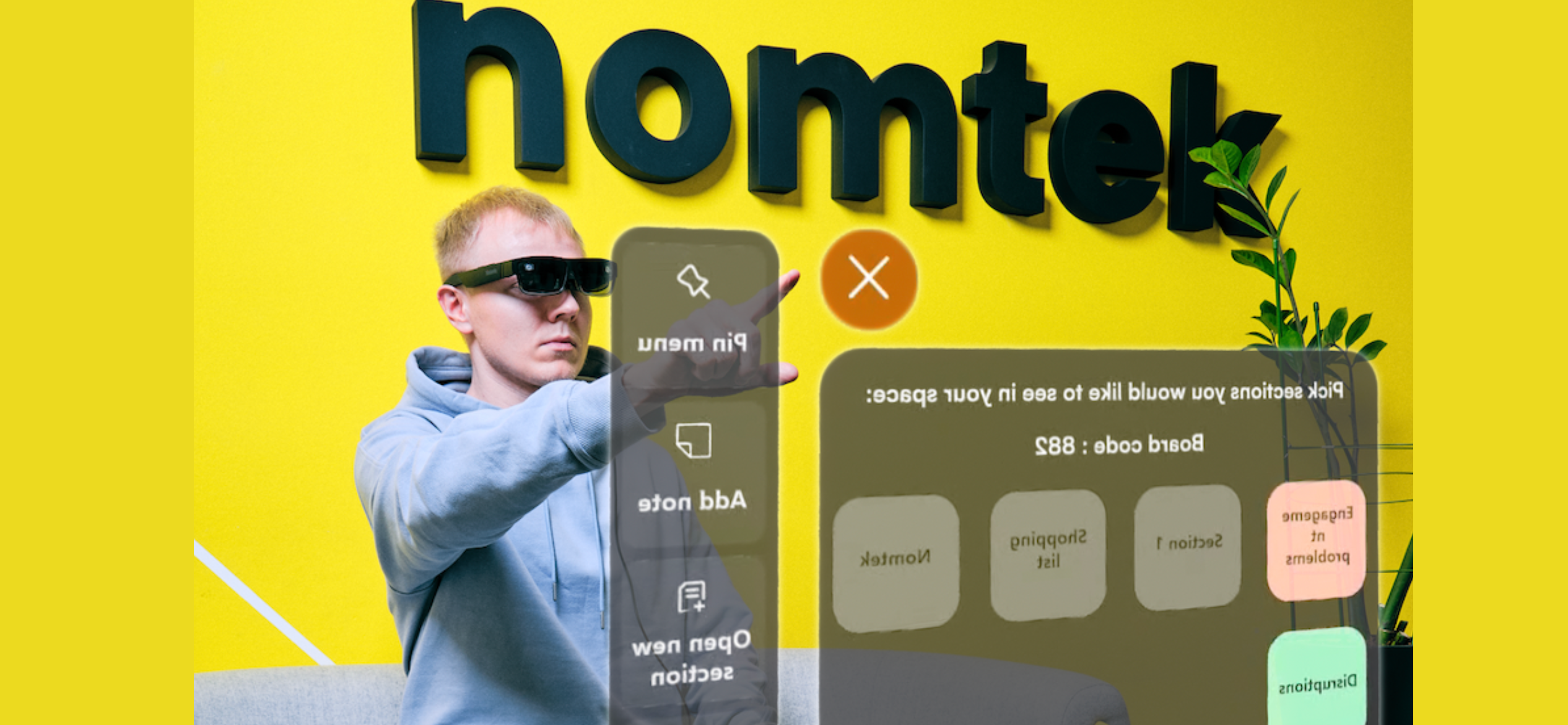 "We're firm believers in 'the right technology for the right use case' rule. When it comes to immersive collaboration for distributed teams, AR technology and smart glasses open new opportunities.
Snapdragon Spaces has a promising roadmap, and the fact that it evolves the SDK with other developers — listening and incorporating their feedback — makes us confident that the platform will have a meaningful impact on the XR industry."
– Łukasz Kincel, Head of Innovation, Nomtek