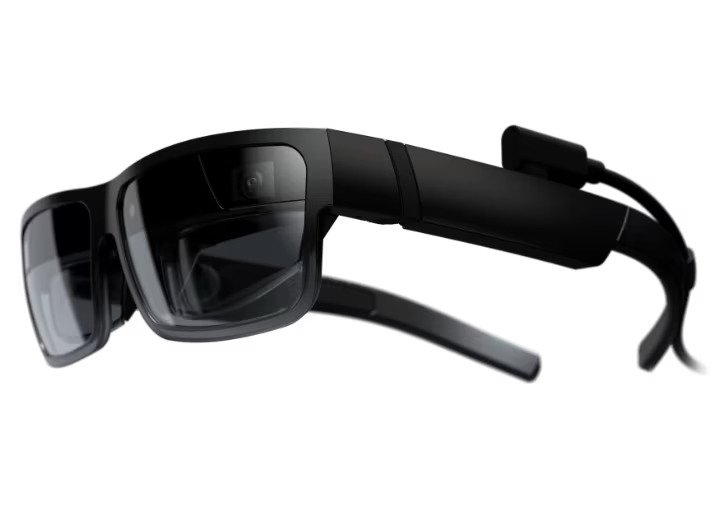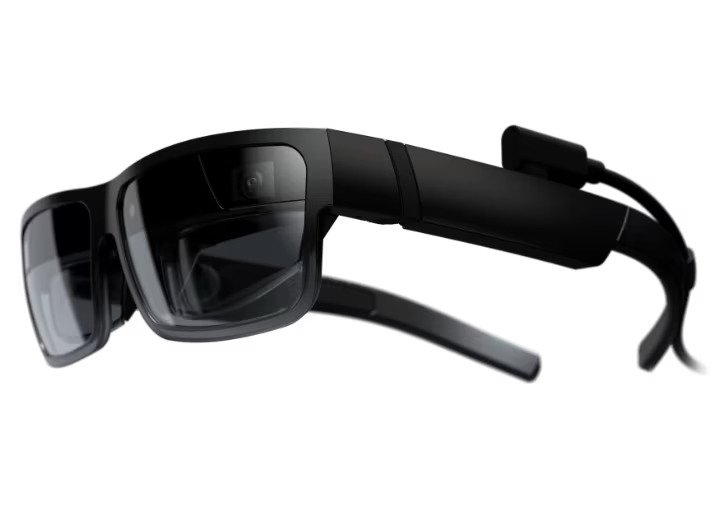 The ThinkReality A3 is a commercial enterprise-focused head-mounted display that fits a user's head like sunglasses. Powered by the Snapdragon® XR1 chip, the A3 provides immersive content capabilities.
Key features
Snapdragon® XR1
Lightweight AR Glasses – <130g
Binocular 1080p resolution displays
8MP RGB Camera
Dual fish-eye cameras for 6DOF tracking
Integrated speakers and microphones (3)
USB Type C, USB 3.1
DisplayPort v1.4 compliant
Lenovo integrated solution support
Order device
*The Developer Kit is available to purchase through authorised Lenovo resellers
Can't find you country? Contact us
×
Advance productivity with A3
Ultraportable and comfortable, these augmented reality (AR) glasses create a customized personal workspace anywhere, from a virtual monitor at home to guided schematics on the factory floor.
Snapdragon Spaces™ Hardware Development Kit
Get hands-on with augmented reality using our devkit. ThinkReality A3 and Motorola edge bundle is your new tool to build and test the next AR app.
Platform

Connection type

Memory

Release date

Product SKU

Snapdragon 8

Tethered /
USB-C 3.1

256GB,
12GB RAM

05/2020

PASS0021AU
Access Snapdragon Spaces SDK, resources and support
Create an account to download the latest AR SDK and 
access the resources