China XR Innovation Challenge 2023: Pushing the Boundaries of XR Development
The China XR Innovation Challenge has become a highly anticipated event in the XR community, showcasing the talent and innovation of developers and OEM partners. The 2023 edition of the contest brought together a record-breaking number of participants, highlighting the rapid growth and advancement of XR technology in China. In this blog post, we recap the highlights of the event and celebrate the winning teams that pushed the boundaries of XR development.
November 27, 2023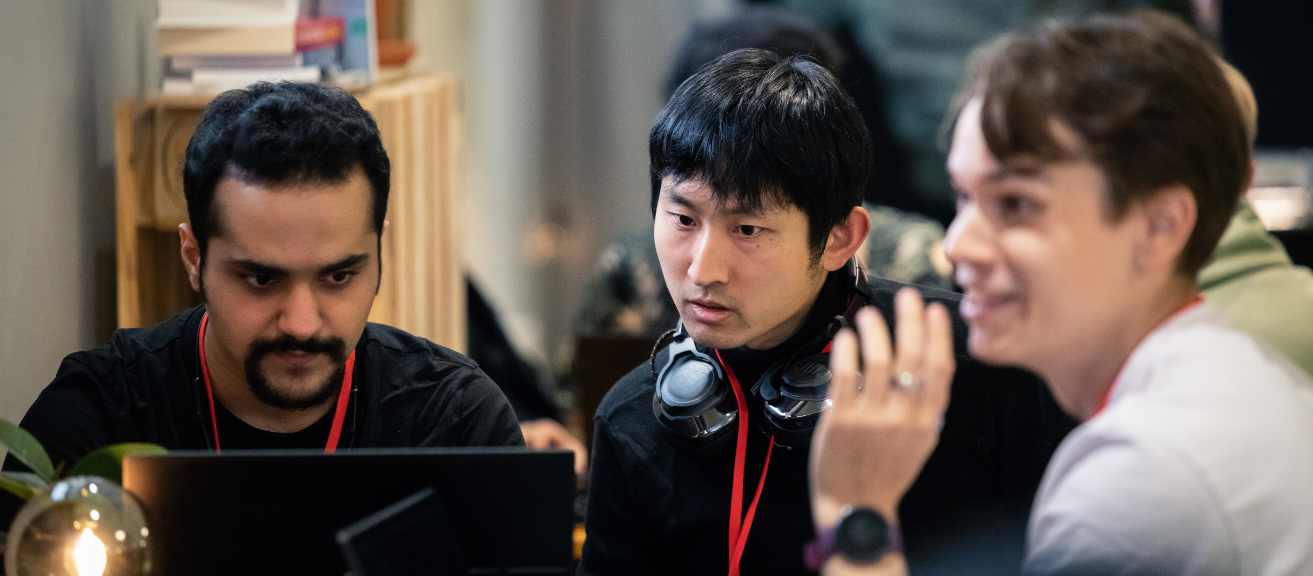 Spanning several months (from April to September 2023), the China XR Innovation Challenge 2023 attracted a staggering number of 505 registration. This marked a significant increase compared to previous years, solidifying the contest's position as the largest XR developer event in China. The event brought together developers, OEM partners, and XR enthusiasts, fostering collaboration and knowledge sharing among industry leaders. The event showcased the latest advancements in XR technology and featured a diverse range of contest tracks. Read on to learn about the key highlights of the event.
Contest Tracks:
Event organizers offered nine designated tracks, catering to various aspects of XR development. These tracks included XR Consumer, XR Enterprise, PICO MR Innovation, PICO Game, YVR Innovation, QIYU MR Innovation, Skyworth XR Innovation, and Snapdragon Spaces Tracks. A diverse range of tracks allowed participants to explore different areas of XR development and showcase their creativity and skills.
New for this year was a dedicated Snapdragon Spaces track that saw more than 40 entries. Selected developers were given development kits to work with which resulted in 18 Spaces apps submitted for consideration by judges. Contestants created their apps on a variety of development kits powered by Qualcomm XR processors:
Technical Webinars:
To support the contestants and provide valuable insights, the event organizers conducted a series of eight technical webinars. These webinars covered topics such as VR/AR registration, 3D engine utilization, VR game development, and VR sports fitness. The webinars attracted a significant number of attendees, totaling over 21.2K views, highlighting the thirst for knowledge and expertise in the XR community.
Awards Ceremony:
The contest culminated in a grand final awards ceremony held in Qingdao. The ceremony brought together 132 attendees, including contestants, judges, industry experts, and XR enthusiasts. Together, we celebrated the achievements of the participants and recognized the most impressive and inspiring projects in the XR field.
Winning Teams:
The contest team recognized 41 projects as the most impressive and inspiring in their respective tracks. These winning teams showcased their innovation, creativity, and technical expertise. Here are a few examples of the selected finalist projects:
Project 1: "Finger Saber" This project introduced a new gesture recognition experience in VR gaming, allowing players to control a lightsaber using hand gestures. The innovative control mechanism added a new level of immersion and interactivity to the gaming experience.

Project 2: "End of the Road" was a cross-platform multiplayer cooperative game set in a post-apocalyptic world. Players worked together as outlaws to destroy evil forces and protect valuable resources. The game showcased the power of collaboration and teamwork in an immersive XR environment.

Project 3: "EnterAR" was an AR tower defense shooting game that combined cartoon-style graphics with intuitive gameplay. Players defended a crystal from alien creatures using a bow and arrow, leveraging the power of AR technology to create an engaging and immersive experience.

Have a look at the video below for an overview of the winning projects:
It's fair to conclude that China XR Innovation Challenge 2023 was a resounding success, showcasing the immense talent and innovation in the XR community. The event provided a platform for developers, OEM partners, and XR enthusiasts to come together, exchange ideas, and push the boundaries of XR development. The winning teams demonstrated the incredible potential of XR technology and its applications across various industries. As the XR landscape continues to evolve, events like this play a crucial role in driving innovation and shaping the future of XR in China.
Snapdragon branded products are products of Qualcomm Technologies, Inc. and/or its subsidiaries.